Memorials provide a way of remembering loved ones and important events. Memories and events might be joyful or painful. Even if they are painful they need to be remembered because they might serve as a lesson to those who were not there when the disaster happened.
Memorials might be in the form of granite headstones, bronze monuments, memorial benches, flat marks or ash urns. They all serve the same purpose that is to remember the person or event.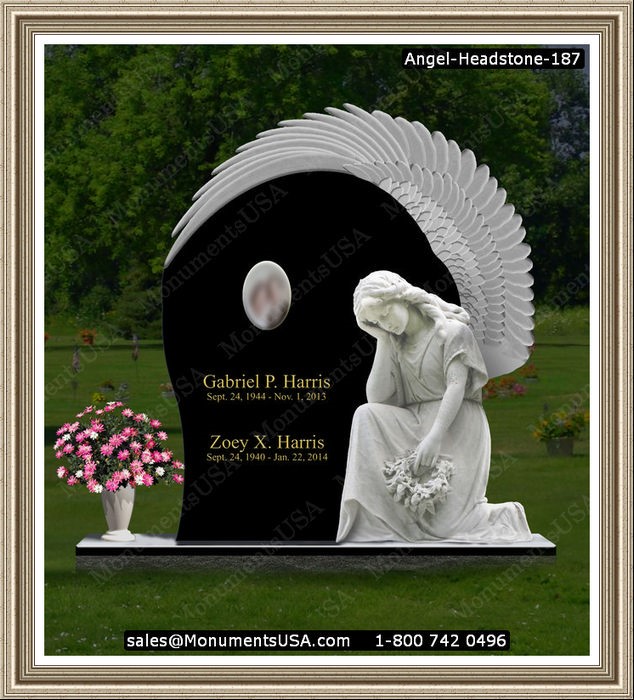 Memorials with grief are usually shown by monuments sculpted in the shape of children, women and angels. As women and children are the most soft-hearted creatures they have a natural tendency to show their emotions with all the truth and without any mask. They can openly mourn the loss of life; therefore, their sculptures show the pain and agony with such passion that the person seeing the monument can easily relate his own pain with it. Angels are also used to show grief as they are the creatures who are more close to God and when they can be sad on a person's death then how come humans can't feel pain and agony.
This marvelous design has a headstone with ample space to carve details and message for your beloved. Attached with the headstone is a monument that depicts a picture of an angel mother and a baby holding onto her feet. The wings of the angel serve as a holder for the headstone.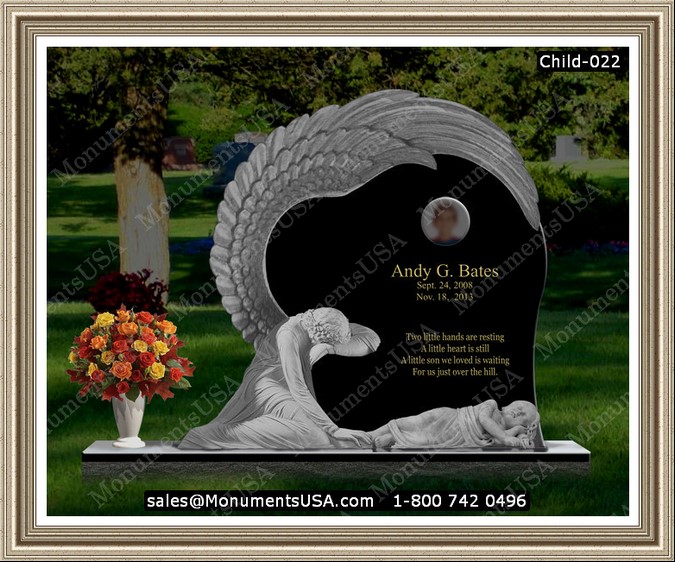 This monument symbolizes the pain that is caused when we loose our loved ones. Although death does not mean end of life, it just represents end of worldly life as the person is still alive in eternity. The monument depicts that the one who is still alive hold onto the deceased and when he also dies they both come together again. This headstone is a great way to symbolize your dependence on the deceased and the difficulties you have to face after him.
This design also symbolizes that the deceased is also in pain because he also thinks that he is separated from his loved one. Though not for a long time, but they have to be apart for some time. The reason for using these memorials is that they help in lessening the pain as Judy Tatelbaum says, "Memorials accomplish two things: they honor our own grief and loss, and they also speak to the world that this person mattered."